Electric Soup ( 2012 CD )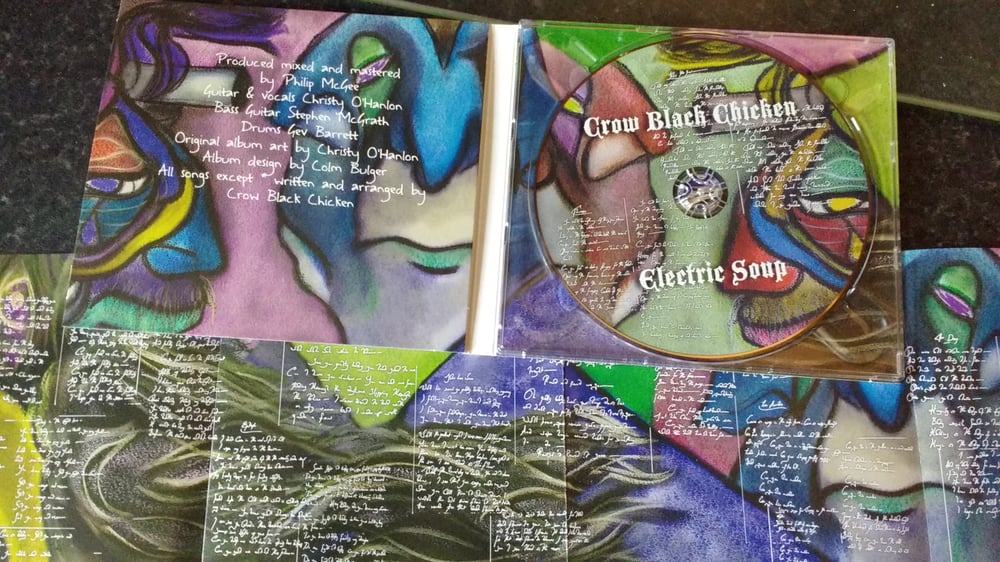 Our debut album Electric Soup. 4 panel digipack with 8 page pullout.
"Electric Soup is not only a promising debut, it's a savage beast of a record: grimy, lean, mean, and soulful." AllMUSIC.com
"It's not often these days for a band to lay down a complete track as a 'take' but that's exactly the approach taken by Crow Black Chicken. This is a very honest album with a lot of feel and solid playing throughout and is a strong promise of things to come." Guitar Techniques.